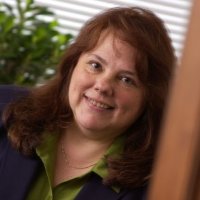 Rose Moroz's financial consulting career spans twenty five years and includes appraisals of business enterprises of all types, sizes and endeavors. Her experience encompasses valuations of the capital stock in public and privately held companies for financial reporting, gift and estate tax planning, charitable contribution, federal income tax planning, ESOP, recapitalization, buy/sell and financing purposes; and, valuations of companies, their domestic or foreign subsidiaries, and their underlying intangible assets in connection with FASB 141/142 purchase price allocations and goodwill impairment testing.
Prior to opening her own business valuation services firm, Ms. Moroz was Director of Business Valuation Services at Porto Leone Consulting in 2008, and an Assistant Vice President with Management Planning, Inc., where she specialized in the valuation of intangible assets for FASB 141/142 purposes. Before this, she served as Manager of Business Valuations for Enterprise Appraisal Co., a full service appraisal firm. As Manager, she established the Company's financial reporting practice servicing both large and small companies, public and private.
Previously, Ms. Moroz spent six years in public accounting as a Senior Financial Analyst with Grant Thornton LLP and Deloitte & Touche LLP. She participated in the establishment of the business valuation practice at Grant Thornton, having managed the Midwestern U.S. and Baltimore, DC and VA territories. Preceding service with Grant Thornton, Ms. Moroz was employed as a senior financial associate for Deloitte & Touche LLP and Marshall and Stevens Incorporated. Prior to entering the appraisal profession, Ms. Moroz was employed in human resources and office administration.
Education: 
Philadelphia University, MBA in Finance
Philadelphia College of Textiles & Science, BS, Business Administration
Affiliations: 
American Society of Appraisers (ASA) Senior Accredited Appraiser in Business Valuation
District Director, Region 1, ASA, 2009 – Current
Secretary, Southern New Jersey Chapter 2010-2011
President, Southern New Jersey Chapter 2006-2009
Secretary, Southern New Jersey Chapter 2002-2005
The CFA Institute, Affiliate Member
The CFA Society of Philadelphia
Philadelphia Estate Planning Council (PEPC)
Turnaround Management Association (TMA)