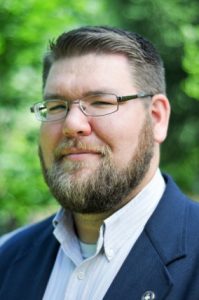 Douglas H. Sell, Jr., CFE has over a decade of forensic accounting and economic damage experience. Prior to founding Economic Damage Advisory Services, LLC ("EDAS"), Mr. Sell worked as a senior consultant for over nine years at a Philadelphia‐based consulting firm that specialized in forensic and investigative accounting.
Mr. Sell's practice focuses on quantifiable economic damage(s) arising from a catastrophic event (i.e. – medical malpractice, slip‐and‐fall, motor vehicle accidents, workplace accidents, defamation, wrongful death, etc.). In addition, Mr. Sell has experience with projects such as shareholder disputes, accounting (fraud) investigations, commercial damages, lost profits/increased expenses, subrogation damages, and business interruption claims, among others.
Mr. Sell received a Bachelor's of Science Degree in Business Administration with a concentration in Accounting from Drexel University. Additionally, Mr. Sell is a Certified Fraud Examiner ("CFE"), which is a designation bestowed on member‐practitioners from the Association of Certified Fraud Examiners. Members qualify for the CFE based on recommendations from their colleagues, work experience in the field of fraud examination, and passing a comprehensive, four‐part exam.
---